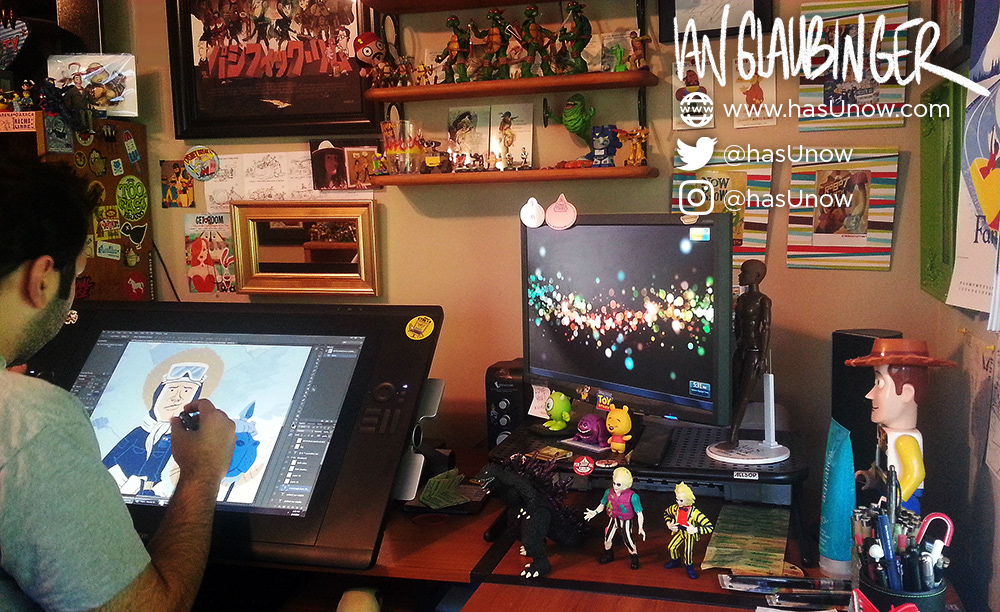 Hi there!
The name's Ian Glaubinger; pronounced "Glouw - BIN - jer".  I'm your friendly neighborhood professional doodler extraordinaire. I was born 1982, the same year EPCOT Center opened which means I have a thirst for knowledge and plenty of strategically placed gift shops...? But seriously, I've been creating unique and vintage inspired designs for many years including posters, character design, toys, apparel and more. I especially love working on limited color palette serigraphs (you may know them as screen prints or silk screen posters). I've worked with some most excellent and exciting clients and I'd love to work with you.
Draw cartoons, eats pizza, loves Ninja Turtles, hockey enthusiast, New Jersey dwellers, Disney World nut, antiques collector, really REALLY digs his wife.
​​​​​​
Ever growing... 
​
CLIENT LIST
Have a question or want to work together? Send me a message using the form below.
You can also email me directly here at

ianglaubinger@gmail.com
Thank you! I will get back to you as soon as I finish eating this last slice.
Oh yeah... I love the Teenage Mutant Ninja Turtles.