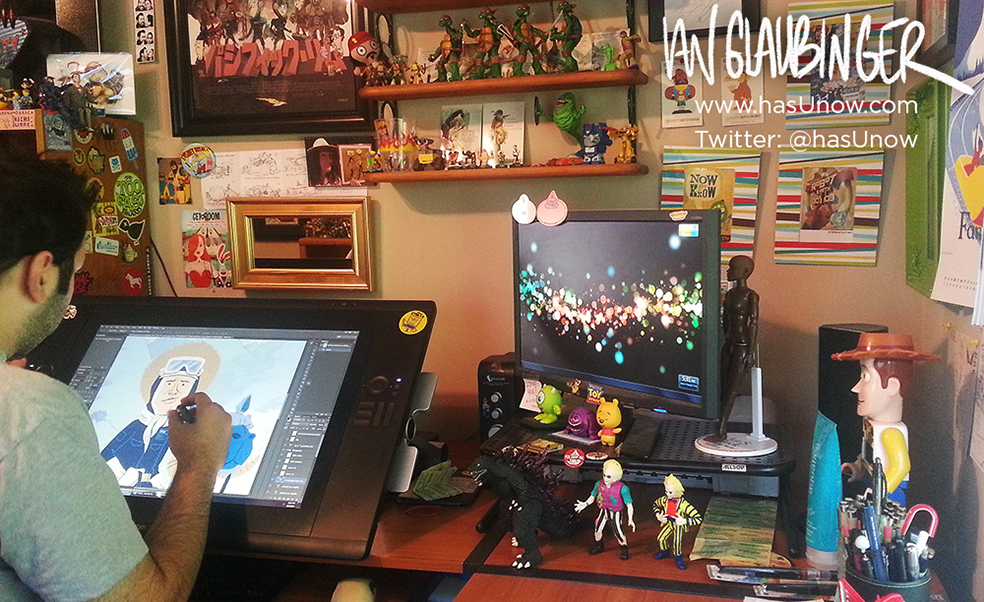 Hi there!
The name's Ian Glaubinger; pronounced "Glouw - BIN - jer".  I'm your friendly neighborhood professional doodler extraordinaire. Extreme pizza eater. Ninja Turtles connoisseur. New Jersey dweller.
I've worked with some killer clients like Lucasfilm, Disney, Mattel, Marvel, 343 Studios (Halo), Dreamworks, Sony and more. I've worked on licensed properties from Star Wars to Avengers to Ghostbusters to Voltron. I even got to do a gig poster for the amazing comedian Marc Maron! Things are going pretty good. Wanna work together? Click the Contact Me! link up top.
Oh yeah... I have a small Ninja Turtles collection. It's modest but it brings me much joy.