Red's Logo
Logo / Branding design for upscale fast food restaurant.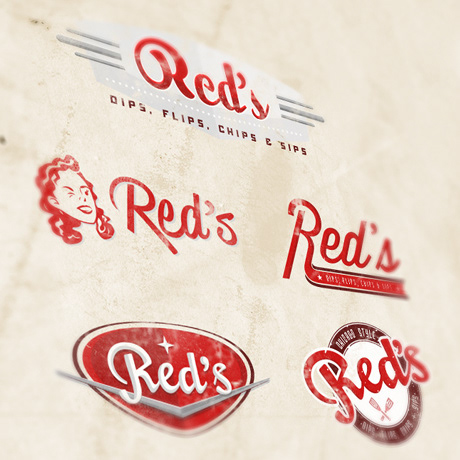 Red's Logo Case Study
Upscale Fast Food Branding

Client wanted to create a new brand identity for a new and upcoming upscale fast food chain. They wanted it to have an approachable retro feel. Most importantly they wanted to new logo to say "food". I based the designs on food industry of the 1940's and 1950's. Client approval still pending...